Beauty Services
Entrance and Parking Around the Back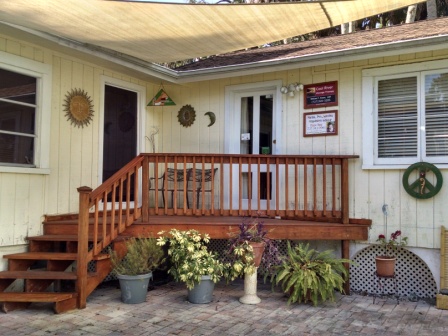 Pull on the Pavers
For Beauty and Massage Therapy please Park and Enter at their entrance towards the rear of the building.

B

eauty Therapy by Ning

Facials, Waxing, Permanent Makeup.

Elaine Ning is a licensed Esthetician & Permanent Makeup Artist for almost 10 years. She is trained in skincare & certified in Microdermabrasion & Chemical Peels.

She comes from a multi-cultural background & able to speak multiple languages, she is very passionate about her work and sincere to serve all her customers.

Elaine is the biggest supporter in Made in USA products and she only uses the highest quality products on her clients.




She also provides the best Meridian Acupressure Point Massage on each facial treatments

New! New! New!

Diamond Microdermabrasion is now available!

*Glowing & Younger looking skin

* Lighten Acne Scar

* Clear Skin & Pores

* No downtime

* Perfect for Summer

________



gift certificates always available...

Certain restrictions apply, see Elaine for all the details..

Healthy Aging Facial $70

60 min. This result-driven facial is designed to bring back a more youthful complexion. Papaya & Pumpkin enzyme mask removes dead skin cells. Vitamin A, E & C deeply penetrates your skin's surface, delivering highly concentrated levels of nutrients & amplifying your skin's natural ability to maintain it's own collagen levels.

Chemical Peels by PCA $80

30 min. This medical strength treatment is great for diminishing sun/brown spots and even skin tone, This pigmentation resurfacing mixture is a wonderful blend of agents designed to lighten & tighten. Your skin will be smoother, lighter, and radiant.

For optimum result, this treatment is recommended once every 3 weeks for a total of 6 treatments.

Please note that specific home care is necessary for best & continued results.

Beauty Therapy by Ning
Elaine Ning
Skincare specialist & Makeup artist
Tel : (727) 512 7061
www.BeautyTherapyByNing.com

Marry your Beauty Therapy with a Massage or partner with one getting Massage and the other a Beauty Therapy.
---